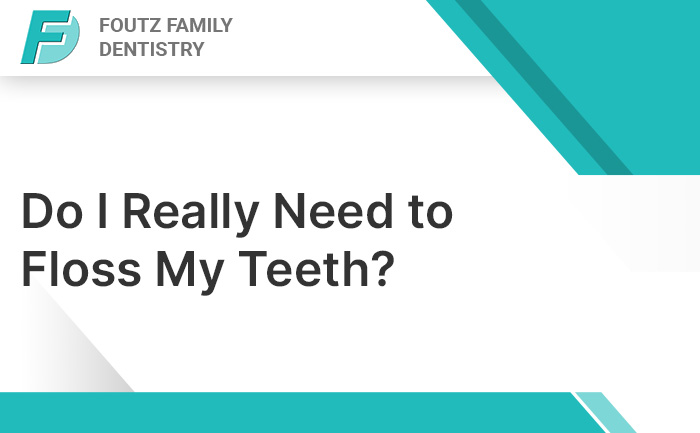 Raise your hand if you've ever lied to your dentist when they ask you about your flossing habits. You're not alone.
Your dentist will tell you that you should be flossing your teeth every single day. However, that's not the case for most people. Most people probably don't even brush their teeth correctly twice a day, and flossing is one more chore. However, most people have issues with cavities, plaque, and gingivitis that they tend to ignore.
Why is flossing so important? Well, even the best toothbrushes can only get so much out of your teeth. Food, bacteria, and plaque accumulate in the areas of your gums and the crevices between your teeth. (If your teeth aren't perfectly straight, there's even more likelihood that bad germs are hiding in between!)
Flossing is one of the most important things you can do for the health of your teeth and your gums. When bacteria and buildup get left behind, it creeps up into your gums and causes gingivitis, which is the fancy name for gum disease. Gum disease, when left untreated, isn't just bad for your mouth. It travels into your bloodstream and can cause serious health issues, such as cardiovascular problems.
The CDC reports that over half of American adults over the age of 30 have some form of periodontal (gum) disease. This only gets worse as people age, so the sooner you improve your flossing habits, the better.
If taking care of your health isn't motivation enough, flossing will help take care of your wallet, too! Cavities and gum disease caused by lack of flossing can mean expensive dental visits and procedures in later years. Even when people have quality dental insurance (and not everyone does), co-pays for those treatments add up fast.
Flossing your teeth doesn't have to be difficult! Choose the type that fits your lifestyle best.
Waxed or unwaxed original floss – save money and don't accumulate a lot of plastic waste
Superfloss – good for people with braces, bridges, or wide gaps in their teeth
Water or air flossers – use air or water to get into the crevices of your teeth
Single-use flossers –get deep into the back sections of your mouth without squeezing your fingers back there and wondering if you're doing it right
If you haven't flossed your teeth in a long time or you're already dealing with early-stage gum disease, you might notice a little bit of pain or bleeding when you floss. This is normal, and it will go away as your gums begin to heal.
Floss before you brush your teeth at night to loosen up any particles that can then be removed more easily when you brush. Keep your preferred method of flosser on the counter next to your toothbrush—this will make it easier to remember to floss your teeth and soon, it'll be part of your dental hygiene routine.
Next time you go to the dentist and you tell them about your good flossing habits, your teeth and your conscience will be clean!