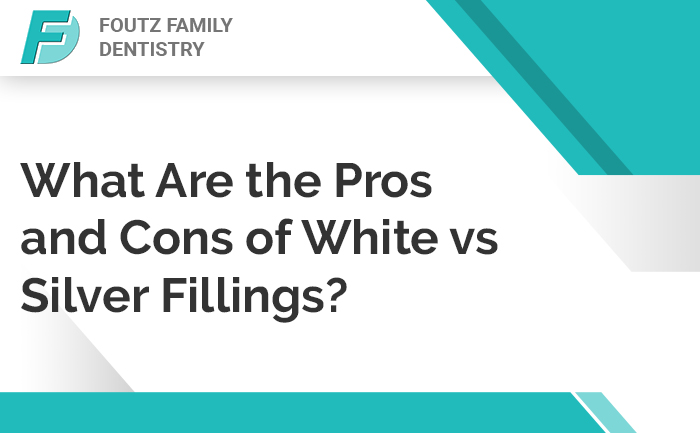 Even if you are meticulous about your oral hygiene habits, you may still experience a cavity. Luckily, treating cavities is just one phone call away. Dentists fill cavities and other small holes in teeth with fillings in order to strengthen the tooth. Decayed portions of the tooth are removed and replaced with a filling material, which serves to repair the damaged tooth and aid in preventing further decay.
However, not all fillings are created equally! There are two main filling materials that dentists use and each of them has advantages and disadvantages.
White Fillings
White fillings have several things working in their favor. One of the most obvious pros of white fillings is their aesthetic value. They are made to blend in as seamlessly as possible with the natural color of your teeth. You'll know you have a filling, but nobody else will have a clue. White fillings are also very effective at protecting the tooth from additional decay when performed with the correct materials, as they bond to the tooth.
Perhaps one of the most appealing things about white fillings is that they can be placed with a minimum of drilling. Foutz Family Dentistry utilizes the WaterlaseTM method, which uses a dental laser and reduces the need for drills and numbing shots. As a part of this process, the tooth is also sterilized to prevent future decay.
There are a few drawbacks to white fillings. Some may not be as strong as silver (amalgam) fillings. They also tend to come at a higher price point. White fillings placed with more traditional methods may also allow cavities to reform beneath the filling. Use of proper materials and techniques is of paramount importance.
Silver Fillings
Silver fillings, otherwise known as amalgam fillings, are made of a mixture of metals with up to 50% of the filling being composed of elemental mercury. They have a dark, silver appearance and are visible to you and to other people.
Amalgam fillings are strong, and they tend to last longer than other types of fillings as a result. They are also less expensive than white fillings and have been widely and safely used in dentistry for many years. If you know someone who had a filling done more than a few years ago, it was probably a silver filling.\
One of the major drawbacks to silver fillings is that they can cause fracturing of the tooth from the inside. The amalgam (combination of silver and mercury among other metals) that makes up the filling material expands and contracts with heat and cold, which can cause fractures in your natural tooth structure over time. Prolonged exposure to amalgam fillings may also turn the surrounding tooth a dull, gray color.
Talk to Your Dentist
When it comes to tooth repair, ask your dentist about your options. There are benefits and drawbacks to both types of fillings. Your dentist will be able to best help you assess which filling material is right for you and your particular needs.