COVID-19 Update
July 2021
To our Wonderful Patients:
It has been a much longer year and more involved pandemic than any of us could have anticipated. I wanted to provide an update to our policies and procedures as we gradually come out of the consequences of this pandemic with a constant eye on keeping all of our patients and staff safe. The vaccine has been a huge part of allowing our practice to more comfortably continue to provide excellent dental care. You will notice that we continue to practice the highest level of sterilization and disinfection for our patients and in between patient visits. We are continuing to filter the air in our operatories and the office to combat any chance of aerosols lingering in the air. Our Cao Group directional air filters and our Jade unit air filters by surgically clean air are still being run 24/ 7 to insure the purest air possible. We are following CDC and the State of Nevada guidelines for healthcare settings. For the time being this means that in healthcare settings regardless of vaccination status, you will be asked to wear a mask covering your mouth and nose in transition to your treatment room and in the reception area per Nevada Board of Dental Examiners guidelines. We will also strive to keep people from gathering in groups of unaffiliated individuals. Your help in protecting vulnerable individuals and cooperating with these guidelines during this rapidly changing situation is greatly appreciated.
Barton H Foutz DDS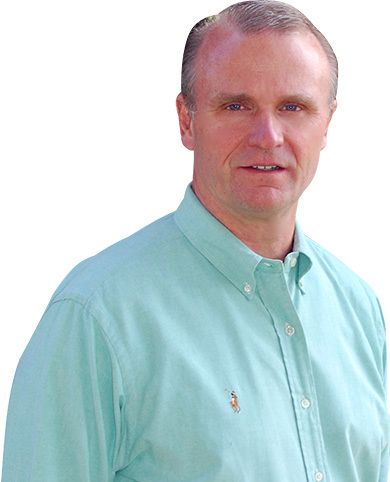 Meet Dr. Barton H. Foutz, DDS - Your Dentist in Henderson, NV and Surrounding Areas
Dr. Barton Foutz hails from a long line of dental practitioners beginning with his great-grandfather who was one of the first dentists in the region back in the late 1800's. For more than 30 years Dr. Foutz has continued his proud legacy by providing Nevada families the finest dental care that commitment and technology can provide from Preventative to Cosmetic to Restorative.
Read Full Bio
"
"We are dedicated to giving optimal patient care in a compassionate, attentive, comfortable and safe environment. In that environment, patients, doctor, and staff will fully consider all treatment, choices and options to the overall health, desires and satisfaction of our patients. Our highest compliment is the referral of another from a happy patient.."
-Barton H. Foutz
General, Family and Cosmetic Dentistry in Henderson, Nevada
There are 4 key areas to consider when choosing the right dentist in the Henderson and Las Vegas area:
1. Expertise and experience of the dentist
2. Modern dental procedures and technology
3. Knowledge and helpfulness of the staff
4. How comfortable and cared for you feel
For 30 years Dr. Barton H. Foutz has provided Nevada with the finest dental care that commitment and technology can provide, and has been selected as one of "AMERICA'S BEST DENTISTS" every year since 2010.
Always on the leading edge of the most modern dental technologies, Dr. Foutz offers painless Waterlase drills, low-radiation digital x-rays, 3-D oral imaging, and computer-assisted, precision-milled porcelain crowns.
The carefully-chosen, dedicated staff is genuinely concerned about each and every client and will make sure that your experience is comfortable and pleasant.
That's why we are proud to say we offer "Old-fashioned Care with Modern Technology."
So if you are looking for a Dentist in Henderson or the Las Vegas area, call us today at (702) 792-5929 to schedule an appointment and see what a difference a beautiful, healthy smile can make.