COVID-19 Update
June 16th 2020
To our Wonderful Patients:
I want to thank you for trusting us to take good care of you since we have resumed almost normal operations since May 4th, 2020. You have expressed great confidence in us and that helps us want to remain vigilant in our efforts in regard to your oral health. Your health and safety continue to be our absolute top priority. We will remain diligent in our efforts to exceed compliance standards and will regularly monitor OSHA, CDC, and related government agencies for any updates that should be implemented. You have been flexible as we have made it a priority to take care of you in a safe and expeditious manner. We are screening every patient and staff member for temperature and history as they enter the office. As you are ready for your regular care and need to be scheduled, please call and we will make arrangements to see you as soon as possible. We ask for your continued flexibility as we strive accommodate multiple patient's schedules in this unprecedented period of time.
I refer you to our previous letters regarding our current detailed safety practices. With the current concerns regarding aerosols, we are continually looking for the current best practices to keep you and our staff safe. You will see I have various safeguards and controls we have implemented to enhance social distancing, encourage mask wearing and provide the highest level of dental care. We purchased state of the art potent air filtration units last fall from Surgically Clean Air that are placed throughout the office to ensure the air we all breathe while in the office is as clean as possible. As we have mentioned before, you will notice a bottle of hand sanitizer on the counter of the front desk. We will ask you to use the hand sanitizer or available hand soap upon entry to and departure from our office. If you have symptoms that could potentially be related to having contracted the Coronavirus, we ask that you respectfully call to reschedule your dental appointment. Likewise, staff members will not be allowed to work if exhibiting any such symptoms. These symptoms include the following: runny nose, sore throat, dry cough, fever, difficulty breathing and/or sudden loss of taste or smell.
I am thanking you but also reminding you, please let us know if you have any concerns or if you have dental needs. We are here to serve you with clinical excellence in the safest environment possible. Continue to stay well out there and please do not let your guard down! This virus will be with us for the foreseeable future!
Barton H Foutz DDS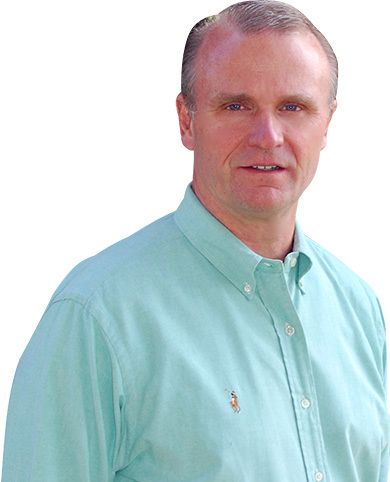 Meet Dr. Barton H. Foutz, DDS - Your Dentist in Henderson, NV and Surrounding Areas
Dr. Barton Foutz hails from a long line of dental practitioners beginning with his great-grandfather who was one of the first dentists in the region back in the late 1800's. For more than 30 years Dr. Foutz has continued his proud legacy by providing Nevada families the finest dental care that commitment and technology can provide from Preventative to Cosmetic to Restorative.
Read Full Bio
"
"We are dedicated to giving optimal patient care in a compassionate, attentive, comfortable and safe environment. In that environment, patients, doctor, and staff will fully consider all treatment, choices and options to the overall health, desires and satisfaction of our patients. Our highest compliment is the referral of another from a happy patient.."
-Barton H. Foutz
General, Family and Cosmetic Dentistry in Henderson, Nevada
There are 4 key areas to consider when choosing the right dentist in the Henderson and Las Vegas area:
1. Expertise and experience of the dentist
2. Modern dental procedures and technology
3. Knowledge and helpfulness of the staff
4. How comfortable and cared for you feel
For 30 years Dr. Barton H. Foutz has provided Nevada with the finest dental care that commitment and technology can provide, and has been selected as one of "AMERICA'S BEST DENTISTS" every year since 2010.
Always on the leading edge of the most modern dental technologies, Dr. Foutz offers painless Waterlase drills, low-radiation digital x-rays, 3-D oral imaging, and computer-assisted, precision-milled porcelain crowns.
The carefully-chosen, dedicated staff is genuinely concerned about each and every client and will make sure that your experience is comfortable and pleasant.
That's why we are proud to say we offer "Old-fashioned Care with Modern Technology."
So if you are looking for a Dentist in Henderson or the Las Vegas area, call us today at (702) 792-5929 to schedule an appointment and see what a difference a beautiful, healthy smile can make.