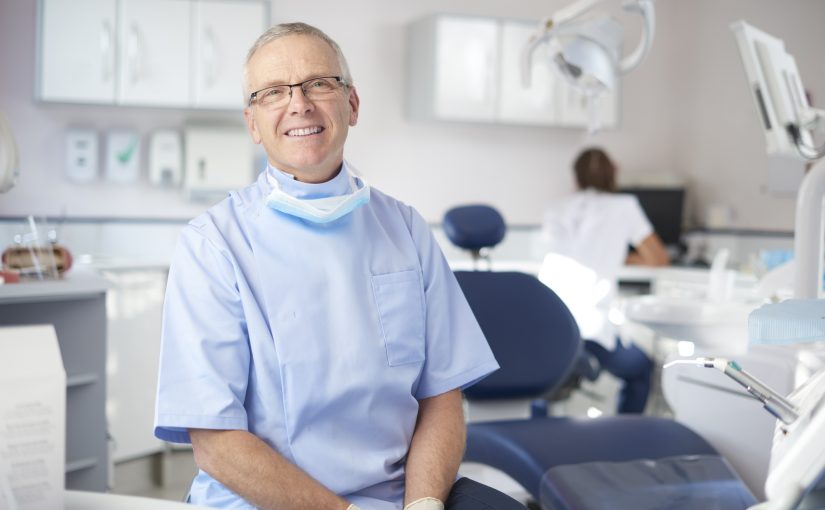 An oral cancer screening is an exam typically performed by a dentist to check the oral cavity for precancerous conditions or signs of cancer. During an oral cancer screening, an experienced dentist such as Dr. Barton H. Foutz of Foutz Family Dentistry is able identify early signs of oral cancer allowing patients to get treatment before reaching a more advanced stage.
At Foutz Family Dentistry, we are dedicated to the complete oral health of our patients, which is why we choose to perform a precautionary oral cancer screening during every dental exam. By doing so, our hope is to help patients reduce their personal risk for oral cancer or extend a patient's possibility for successful treatment from an early diagnosis.
Why Is An Oral Cancer Screening Performed?
Oral cancer screenings are a precautionary measure taken during a dental exam to check for potential signs of oral cancer. It is not a medical exam or a diagnostic exam and is not performed because cancer is suspected. It is estimated that approximately 84% of oral cancer cases can detected early by a dentist.
What Takes Place During An Oral Cancer Screening?
During an oral cancer screening a dentist will visually and physically examine the mouth, lips, face, neck, and inside of the nose for abnormalities such as:
Swelling
Bumps, Lumps, Or Hard Spots
Ulcers Or Sores
Discoloration
Red Or White Patches
Bleeding
Numbness Or Pain While Biting Down
The dentist will also use a gloved hand to feel the tissues in the mouth while visually checking for abnormalities and signs of cancer. A dentist will also feel a patient's head, cheeks, and areas around the jaw to check for unusual nodules, swelling, or lumps. Specialized examining tools or dyes may also be used to help them better identify potential problems. Patients with dentures or other dental appliances will be asked to remove them prior to the examination in order to perform a more thorough examination.
Am I At Risk For Oral Cancer?
Unfortunately, oral cancer is often detected in patients with no risk factors, however the majority of those diagnosed with oral cancer will present at least one of the following risk factors:
Smoking Or Tobacco Use (Including cigarettes, cigars, pipes, chewing tobacco, snuff)
Heavy Alcohol Consumption
Human Papillomavirus (HPV)
Unhealthy Diet
History Excessive Sun Exposure
Age (Those over the age of 40 are at a higher risk)
Gender (Men are at a higher risk than women)
Previous Oral Cancer Diagnosis
Those with higher risk for oral cancer should especially seek out an oral cancer screening during regular dental cleanings, but as cancer can hit even those without risk factors it is increasingly important to include oral cancer screenings in every dental exam.
Foutz Family Dentistry in Henderson, Nevada offers superior general, family and cosmetic dentistry. Through years of expertise and experience combined with modern dental procedures and technology, Dr. Barton H. Foutz and his staff provide the finest dental care. During a dental cleaning or dental exam, we will perform a thorough oral cancer screening to help better ensure the oral health of our patients. For more information or to schedule an appointment call us today at (702) 792-5929.
Dr. Barton H. Foutz, DDS
2510 Wigwam Parkway Suite 100 Henderson, NV 89074
(702) 792-5929