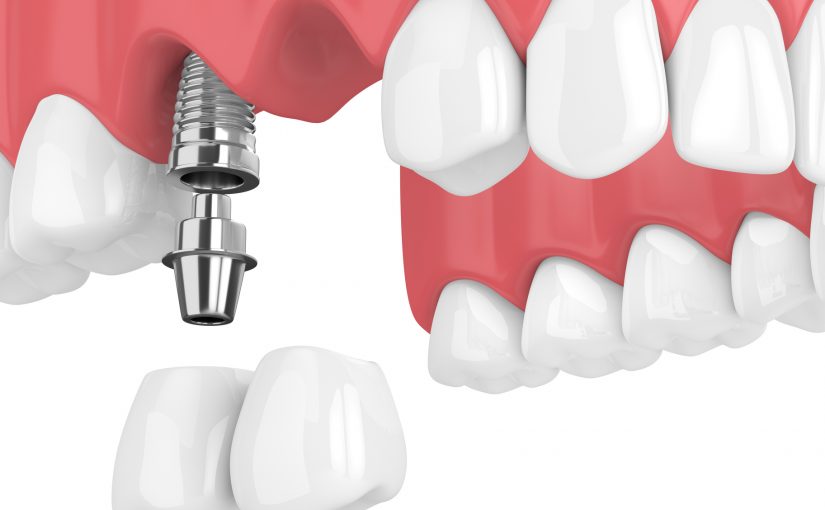 Missing teeth cannot only result in a less attractive smile, it can also leave gums exposed making them more susceptible to infections and other complications while putting adjacent teeth at a higher risk of loss. This can lead to pain, discomfort and a lowered self-esteem.
Leaving missing teeth untreated can cause surrounding teeth to drift from their natural positions further affecting the way you speak or chew your food among other dental problems. Although dental implants have become one of the most popular procedures for addressing and resolving missing teeth, not all people qualify for this procedure, but can find a solution with a dental bridge.
Dr. Barton H. Foutz of Foutz Family Dentistry has extensive experience in fixed bridge procedures that can effectively fill the gap where one or more teeth may have been.
Dental Implant Versus Bridgework
A dental implant requires the placement of an artificial "root" into the jawbone and attaching a crown to it. This artificial root or post is made of titanium and is implanted into the jawbone through a small surgical procedure. The post is then left to fuse naturally with the bone for a period of 3 to 6 months. Following successful fusion, an abutment is placed on the post and finally, the dental crown is screwed on top of the post.
Bridgework, in contrast, involves installing a bridge between two natural teeth on either side of the gap caused by the missing teeth. The crucial differentiating point is that although the gap is closed, there is no fixture of the artificial tooth to the jawbone as is the case with an implant. A bridge can also help to support surrounding teeth.
Pros And Cons
A dental implant procedure is an effective long-term solution for missing or eroded teeth. However, the process itself can be long and tedious, and there is a risk of patients developing infection in the implanted area, which can delay the healing process. Qualifying for dental implants can also be difficult, as they require significant bone volume in the jaw in order to properly support the implant.
Dental bridges can provide a quicker, yet still effective solution for missing teeth. Bridgework is safe, relatively painless, and is much more simple to execute. Dental implants require at a minimum 4 appointments, likely more, over the span of several months, yet bridgework can typically be completed in just two office visits.
Although dental implants will provide a longer lasting solution than a dental bridge, they are significantly more expensive and have greater requirements in order to qualify for the procedure.
Reasons To Consider A Henderson Fixed Dental Bridge
Bridgework provides a more affordable and still effective solution for replacing missing teeth. With a fixed bridge, patients can complete their smile, improve bite, and protect the jaw joint. A bridge offers a natural looking and durable means for fill the gap left by lost teeth.
During a fixed bridge procedure with Dr. Foutz utilizes a high degree of precision and dexterity along with technology in order to properly fit dental bridges that will provide support and prevent decay while improving the appearance of a smile. For more information or to schedule a free consultation for Henderson bridgework, contact Foutz Family Dentistry today at (702) 792-5929.
Dr. Barton H. Foutz, DDS
2510 Wigwam Parkway Suite 100 Henderson, NV 89074
(702) 792-5929