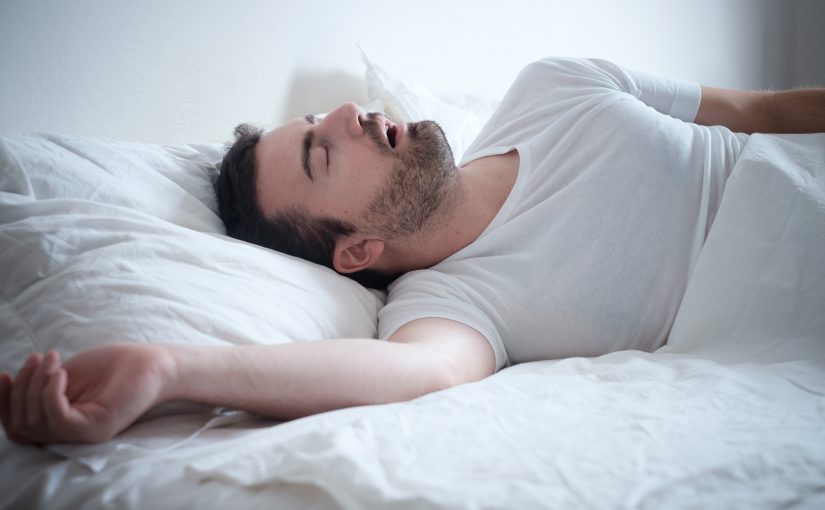 Those with sleep apnea experience shallow breathing while they sleep or may even stop breathing for a short moment. There are two types of sleep apnea, but obstructive sleep apnea (OSA) is the most common and occurs when throat muscles excessively relax and cause the airway to collapse. This then blocks airflow and affects breathing. This potentially dangerous condition affects over 18 million people in the United States and yet it is incredibly under diagnosed. Research has shown that sleep apnea can often be diagnosed quicker by a dentist or dental hygienist rather than by a person's primary care physician.
Typical Signs of Sleep Apnea
Sleep apnea can affect anyone at any age and is most often accompanied by the following symptoms:
Excessive Snoring
Poor Sleep Quality
Waking Up Frequently During The Night
Fatigue
Waking Up Feeling Tired
Sleepiness Or Drowsiness During Daytime
Dry Mouth
Sore Throat
Headaches
Difficulty Concentrating
Neck And Shoulder Pain
Dental Signs Of Sleep Apnea
Due to routine dental cleanings, people will typically see their dentist more often than they do their doctor. A dentist or dental hygienist will notice some key signs of sleep apnea such as
Tooth Grinding
Jaw Pain
Enlarged Tongue
Small Jaw
Tongue With Scalloped Edges
Redness In The Throat
Dry Mouth
Pain While Chewing
Worn, Cracked, Broken Or Missing Teeth
Periodontal (Gum) Disease
Tooth grinding and jaw pain are two of the first and most common dental of sleep apnea. Both result from a person reflexively tensing their jaw in their sleep as they body attempts to prevent the airway from feeling blocked. Both issues can lead to other problems such as worn or cracked teeth and pain when chewing. A person with sleep apnea is also likely to snore quite a bit, which can lead to redness in the throat or persistent dry mouth.
During routine cleanings or dental checkups, a dentist or dental hygienist will likely notice if you have developed any of these signs or if they are continuing or worsening. While a dentist is able to identify the signs of possible sleep apnea and will likely be well informed, they are not able to make an official diagnosis. If a dentist is concerned that sleep apnea may be an issue, you will likely be referred to your primary care physician or a sleep disorder specialist for a sleep study.
Dr. Barton H. Foutz and his team of experienced dental hygienists have sufficient knowledge about the signs of sleep apnea, along with years of experience to help identify a potential problem. If you are currently experiencing some of the above mentioned symptoms for sleep apnea, make an appointment at Foutz Family Dentistry today and we will thoroughly check your teeth, gums and mouth for the dental signs of sleep apnea. While Dr. Foutz is not able to make an official diagnosis or treat you for sleep apnea, he can help you get on the right path to address this condition.
At Foutz Family Dentistry, we strongly recommend and encourage our patients to remain diligent about routine dental cleanings and exams. Doing so will not only ensure your dental and oral health, but can also help in identifying other potential health concerns. Call our office today at (702) 792-5929 to schedule an appointment.
Dr. Barton H. Foutz, DDS
2510 Wigwam Parkway Suite 100 Henderson, NV 89074
(702) 792-5929