A significant amount of our population takes personal health for granted with oral hygiene often ending up even lower on the list of priorities. Although, you surely brush your teeth twice a day, rinse with mouthwash and occasionally floss, it does not take away from the importance of routine professional dental cleanings. Many think that the dentist's recommended 6-month cleaning appointments are not necessary, however professional dental cleanings do, in fact, make a big difference in maintaining the health of your teeth and gums.
By not getting professional dental care checks at least twice a year, you're putting yourself at risk of losing out on your quality of life, money, and time. By just spending a couple of hours a year, you're saving a lot! Here's why professional dental cleanings make a big difference.
Bad Breath Prevention
Halitosis, most commonly known as bad breath, is one of the conditions most effectively treated through routine dental cleanings. Apart from the obvious social inconveniences, the worst thing about bad breath is that you may not even know you have it. Bad breath is an indication of an underlying oral disease or an accumulation of plaque. These issues cannot be resolved by simply brushing your teeth. Regular dental cleanings by experienced dentists and dental hygienists are the most effective way to treat the root cause of your bad breath.
Healthy Gums, Healthy You
Oral hygiene is directly related to your health. A surprisingly large number of people suffer from gum disease. Strong links have been found to exist between gum disease and cardiac disease conditions, making regular dental check ups and cleanings by a professional a priority can prevent more serious conditions.
Detect Problems
In addition to detecting gum disease, periodic dental cleanings are necessary to catch cavities that need to be filled before they can lead to a bigger procedure such as a root canal. Dental cleaning appointments also provide an easy way to perform follow-up work that may need to be done on a cavity that has been filled previously. Through routine cleanings, your dentist is able to more effectively monitor potential issues. In a number of cases, oral cancer has even been detected at an early stage during routine cleaning sessions.
Henderson Family Dentistry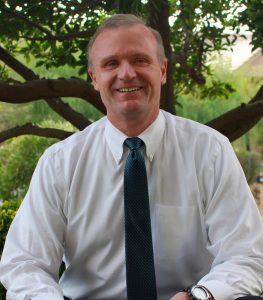 At Foutz Family Dentistry, Dr. Barton Foutz and his team of experienced and professional dental hygienists perform thorough dental cleanings that will make a big difference in the health of your teeth and gums. Call us today at (702) 792-5929 to make an appointment.
Dr. Barton H. Foutz, DDS
2510 Wigwam Parkway Suite 100 Henderson, NV 89074
(702) 792-5929