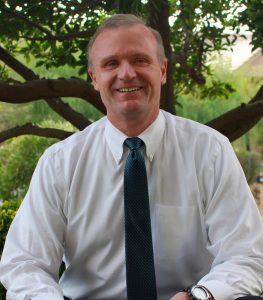 Dental hygiene is a matter that is continually taken for granted. Not a lot of people know that poor oral hygiene can lead to a wide range of other health disorders, making a commitment to maintaining the health of your teeth and gums is a necessary aspect of your health. Through routine dental check-ups and cleanings you are able to stop problems before they can become worse helping to prevent serious issues. Catching gum disease before it can affect a dental implant is a crucial benefit of routine dental cleanings.
Dental implants can be an excellent solution for missing or poorly structured teeth. More and more people turn to dental implants to enhance their look and help compensate for bad teeth. However, to get a dental implant in the first place, you must first ensure that the health of your gums is in good condition. Maintaining your dental implant requires the same thing. One of the primary factors that prevent people from getting a dental implant and one of the main threats to a dental implant is periodontal (gum) disease.
Unfortunately, many people fail to take the necessary measures to ensure that their gums are in good condition. This includes brushing and flossing on a regular basis as well as visiting the dentist at least twice a year for cleaning. You also need to be proactive in seeking out help when you find symptoms of gum disease such as bleeding or pain in the gums. If neglected, this could develop into other advanced conditions that can be difficult to diagnose. In such a situation, placing an implant would be out of the question.
Peri-Implantitis
After you have your dental implant in place, it's even more important that you maintain your gums in a healthy state. Peri-implantitis is a type of periodontal disease and a condition in which infection and inflammation sets in around your dental implant. Symptoms of peri-implantitis are similar to those of gum disease with bleeding, sore, swollen gums and bleeding from gums when brush teeth. It is typically caused by plaque buildup from a lack of adequate brushing or flossing.
If peri-implantitis or gum disease is not treated in a timely manner, it can cause damage to your dental implant as well as to the underlying gums and bone. This could lead to the implant loosening and even detaching from the bone.
Fortunately, peri-implantitis is both preventable and curable. Through routine dental examinations and cleanings, you can stop gum disease before it can threaten your dental implant. Combined with consistent brushing and flossing, dental cleanings are the most effective way to prevent gum disease from affecting your teeth and implants.
Henderson Periodontal Therapy
At Foutz Family Dentistry, Dr. Barton Foutz and his skilled team provide superior and comprehensive dental services including routine dental cleanings, periodontal therapy and dental implants. Contact Us today for more information or to schedule an appointment.
Dr. Barton H. Foutz, DDS
2510 Wigwam Parkway Suite 100 Henderson, NV 89074
(702) 792-5929