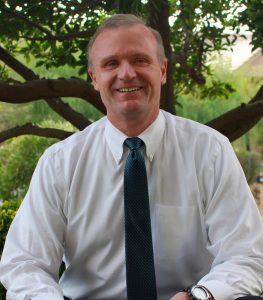 Countless people find it hard to smile without feeling self conscious or embarrassed. Poor dental health can negatively affect the appearance of a person's smile with issues such as chipped, crooked, gapped, discolored, stained, decaying or missing teeth. Cosmetic dentistry provides a wide range of aesthetic solutions that will help you to regain a healthy smile that you are proud to display. Cosmetic dentistry is dental work specifically aimed at improving the appearance of a person's teeth, gums or bite by correcting aesthetic flaws
At Foutz Family Dentistry, we offer an array of safe and effective cosmetic dental procedures. Dr. Foutz has over 30 years of experience after receiving advanced dental training. You can rest assured that your teeth, gums and smile are in good hands.
Common Problems Treated Through Cosmetic Dentistry
Chipped or Cracked Teeth
Cavities
Discolored or Stained Teeth
Crooked Teeth
Misshapen Teeth
Gapped Teeth
Decayed Teeth
Missing Teeth
Uneven Gum Lines
Benefits Of Cosmetic Dentistry
The benefits of cosmetic dentistry are many and while they do vary by need and procedure, cosmetic dentistry can create positive results that will help you smile once more.
Improve Appearance: Regardless of the procedure you need or desire, cosmetic dentistry is an effective method for improving the appearance of your smile by correcting the aesthetic flaws that keep you from smiling in the first place. Treating cosmetic dental problems can also help you look younger and rejuvenated.
Boost Self-Confidence: The most worthwhile benefit of an improved smile created through cosmetic dentistry is the improved self-confidence and self-image that result. Feeling confident and pleased about the appearance of your smile and overall appearance takes away the stress of going out in public and creates freedom to laugh and smile freely.
Prevent Future Dental Damage: Certain procedures go beyond improving the appearance of your teeth and aid in improving the condition of your teeth helping to strengthen your teeth and avoid potential damage.
Henderson Cosmetic Dentistry Procedures
At Dr. Barton H. Foutz, DDS, we offer a variety of procedures to improve the cosmetic appearance of your smile including:
Contact our office today to schedule an appointment with Dr. Foutz to find the ideal cosmetic dentistry procedure for regaining your smile.
Dr. Barton H. Foutz, DDS
2510 Wigwam Parkway Suite 100 Henderson, NV 89074
(702) 792-5929