Straightening your teeth is one of the best investments you can make. Properly aligned teeth enhance your smile improving appearance and self-confidence. The Invisalign Orthodontic System is a unique approach for straightening teeth using clear, removable aligners that straighten teeth without uncomfortable brackets and wires.
What Is Invisalign?
Invisalign uses a series of computer-customized aligners to gradually straighten teeth. Invisalign aligners are clear, removable and custom-made to incrementally move teeth. 3-D computer imaging creates a treatment plan using a series of aligners. Each aligner is used for about two weeks and is then replaced by the next in the series.
Reasons To Choose Invisalign Over Braces
Invisalign offers several advantages over the traditional orthodontic approach of braces.
Appearance: Conventional braces fill your mouth with unsightly metal brackets and wires that can easily get food trapped in them. Invisalign aligners are clear, invisibly straightening your teeth without unattractive pieces of metal on your teeth. Invisalign aligners are also easier to keep clean as they can easily be removed to clean rather than spending extensive time flossing out food from hard to reach places.
More Comfortable: Invisalign aligners are smooth and custom-made to fit your teeth comfortably within each step in the series. Each aligner is just slightly adjusted so you may feel some tightness for the first couple days. However, there are no painful metal brackets or wires allowing you to avoid discomfort, irritation and painful adjustments.
Quicker Treatment Plan: Invisalign typically takes only one to two years to straighten teeth in comparison to the several years it takes through conventional braces.
No Food Restrictions: With braces, there is a list of foods that should be avoided in order to not damage the brackets or affect the teeth. With Invisalign there are no food restrictions. Aligners are easily removed making it possible to eat whatever you want with worrying about causing damages.
Previewed Treatment Plan: Invisalign's technology allows you to preview your treatment plan before you even begin. Through computer imaging, you will be able to see how your teeth will look when you've completed your treatment. You will also be able to know what to expect during the entire series.
Henderson Invisalign Treatment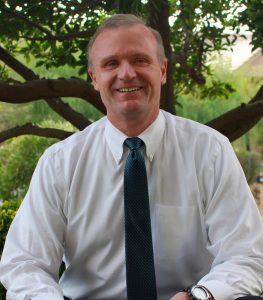 Dr. Barton H. Foutz, DDS is a preferred practitioner for Invisalign and encourages choosing this method instead of braces for teeth straightening. For more information about invisibly and comfortably straightening your teeth with the Invisalign Orthodontic System, call our office today (702) 792-5929.
Dr. Barton H. Foutz, DDS
2510 Wigwam Parkway Suite 100 Henderson, NV 89074
(702) 792-5929