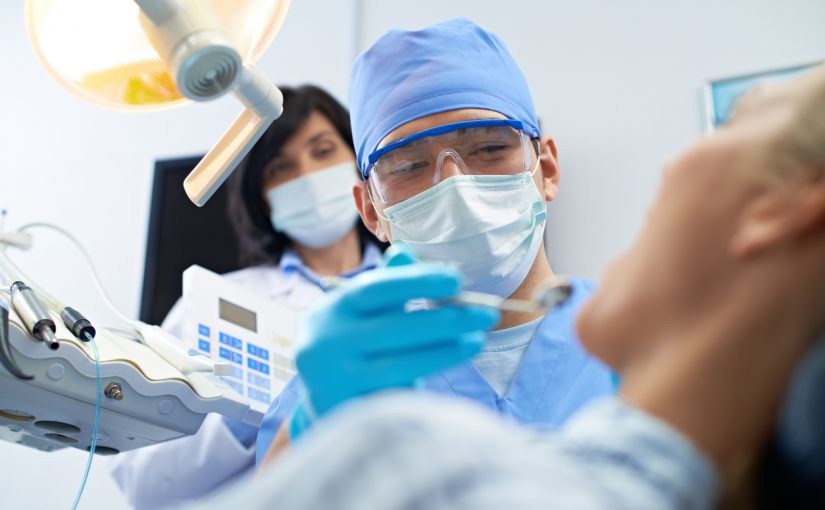 Missing teeth can have a negative impact on a person in many ways. It can cause a person to feel embarrassed to smile and in turn impact their self-image and self-esteem. But it can also have other negative impacts such as damaging the jawbone, surrounding teeth, and even the gums.
One of the most effective and long-lasting solutions for missing teeth is a dental implant. Dental implants are artificial teeth that are permanently fixed to the jawbone through a metal anchor and mounting post. They look and function just as a natural tooth would and if cared for properly will provide durability for a lifetime.
Dental implants can make a significant impact in improving a person's smile and appearance, but they can also provide many other advantages including improving oral discomfort, making it easier to eat, and convenience over dentures. They can also have a positive impact on some oral health concerns. While the benefits of dental implants are many, it is still important to remember that even with dental implants good oral hygiene habits such as regular brushing and flossing are crucial for oral health.
Dental Implants Require Healthy Gums
In order to qualify for dental implants, you must first ensure that the health of your gums is in good condition. One of the most common factors that prevent people from getting a dental implant, and also one of the greatest threats to the success of a dental implant, is periodontal (gum) disease. This does not mean that a previous, or current, case of gum disease will completely disqualify you from getting dental implants, however, it will be necessary to address and successfully treat it first. Without healthy gums and healthy bone mass, the metal anchor of the implant will not be able to properly integrate into the jawbone.
If you have gum disease or are experiencing symptoms of gum disease, you must be proactive and see a dentist as soon as possible to begin treatment before the condition worsens. Symptoms of gum disease include bleeding or pain in the gums, redness or swelling of the gums, bad breath, sensitivity, receding gums, loose teeth, or an abscess. The sooner gum disease is brought under control, the sooner you can speak to a doctor about dental implants.
Will Dental Implants Help To Prevent Gum Disease?
While you may not get cavities with dental implants, they will not make you immune to gum disease. If you do not take the necessary measures to ensure that your teeth and gums remain in good condition, you can get gum disease even with artificial teeth. Typical oral hygiene habits such as brushing at least twice a day, flossing on a regular basis, and visiting the dentist at least twice a year for cleaning will help maintain your oral health.
Gum Disease And Dental Implants
After you've gotten dental implants, it is extremely important to care for your gums in order to avoid peri-implantitis, a type of periodontal disease in which infection and inflammation can set in around your implant. It is typically caused by plaque buildup from a lack of proper brushing or flossing and has similar symptoms to gum disease. If it is not treated quickly, it can damage to both your dental implant and the underlying gums and bone putting implant at risk of loosening or even detaching from the bone.
Henderson Dental Implants And Gum Disease Treatment
Fortunately, peri-implantitis and gum disease are both preventable and curable. Through routine dental examinations and cleanings, you can stop gum disease before it can threaten your dental implant. Combined with consistent brushing and flossing, dental cleanings are the most effective way to prevent gum disease from affecting your teeth and implants. Contact Foutz Family Dentistry today to learn more or to schedule an appointment.
Dr. Barton H. Foutz, DDS
2510 Wigwam Parkway Suite 100 Henderson, NV 89074
(702) 792-5929