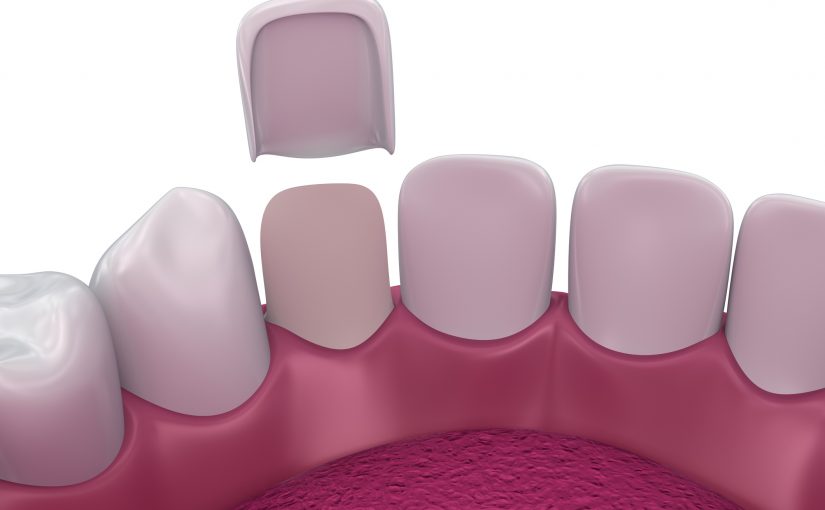 There are many factors that can affect a person's smile. Teeth can become discolored or stained preventing some from smiling confidently. Others may have gaps in between their teeth, while still others may have gotten their tooth chipped, moved or broken from an accident. Whatever the case may be, veneers can provide the perfect solution for a more attractive smile.
A veneer, in essence, functions like a mask for your tooth; it is a custom-made porcelain shell with the appearance of a natural tooth and is used to cover the visible surface of a tooth. Veneers are extremely durable and easy to maintain making them an effective way to revamp and restore a smile.
At Foutz Family Dentistry, having a tooth veneered is a routine procedure that is performed in as little as two office visits providing an easy, safe and comfortable way of transforming a smile.
Veneers Are Not A One-Fits-All Solution
Although it is true that veneers can enhance a smile and provide an improved appearance for teeth, it is not a solution for all dental problems. People often seek out veneers for dental issues that are not best resolved with veneers.
For example, if you simply want whiter teeth without making any changes to the shape of your teeth, you should be opting for teeth whitening instead of veneers. Those with badly misshapen teeth also are not good candidates for veneers as a significant amount of tooth structure is necessary for a veneer to adhere to. Crooked teeth that are severely misaligned are better treated with orthodontic options such as braces. Also important to consider is that veneers are a cosmetic solution that cannot treat severely decaying teeth or gum disease.
Veneers are most effective for corrective minor flaws not for major dental issues. Dr. Barton H. Foutz will be able to determine if veneers can provide an effective solution to improve your smile.
What You Need to Know
In order to ensure a successful outcome of a veneer procedure, there is some essential information you should be sure to understand.
Maintenance –Taking care of veneers is easily done by maintaining a thorough dental regimen just as you would with natural teeth. With regular brushing and flossing and routine dental visits you are able to extend the appearance and health of both your natural teeth and veneers.
Purpose – Veneers are primarily designed for aesthetic benefit such as improving the appearance of chipped, broken, misaligned, discolored or gapped teeth. Veneers are not an ideal option for improving functionality or for molars. In order to better resolve any issues with a molar, a crown would be a better option, as veneers are not specifically designed to withstand higher-pressure tasks such as grinding food.
Longevity – Although porcelain veneers are quite durable, they may still need to be replaced within 5 to 10 years. The need for a veneer replacement will depend greatly on how well you maintain and care for them on a daily basis.
In order to determine if you are a good candidate for porcelain veneers, Dr. Foutz will perform a thorough examination. From there, Dr. Foutz will make an impression of your tooth, which is used to craft a mold that will match the color and shape of your tooth. The enamel of your tooth is modified by approximately half a millimeter in order to provide room for the veneer and a better bonding surface. The veneer is then bonded to your natural tooth through the use of a special curing light.
Foutz Family Dentistry offers superior Henderson veneers that provide a natural looking and permanent solution that will transform your smile quickly and comfortably. For more information about porcelain veneers, call us today at (702) 792-5929.
Dr. Barton H. Foutz, DDS
2510 Wigwam Parkway Suite 100 Henderson, NV 89074
(702) 792-5929