Regular brushing and flossing are two of the most effective ways to help avoid cavities. Young children, however, are often still learning to properly brush their teeth, especially the back molars, making them more prone to cavities and tooth damage. Even children who are great at brushing their teeth can still see decay in a tooth because of the small pits (indentations in the tooth) and fissures (natural grooves) that are difficult to fully reach with a toothbrush.
Bacteria build up in these pits and fissures is five times more likely to cause a cavity than along the edge of the tooth where the toothbrush and floss can easily reach. While toothpaste and fluoride are very effective in protecting teeth, back molars sometimes need an extra level of protection.
Sealants are thin plastic coatings that are applied to the chewing surface of the back molars. This protective coating can prevent cavities by blocking bacteria and food from building up on the tooth and consequently stopping decay in its early stages.
Why Should Children Get Sealants?
Tooth decay happens when germs in the mouth convert sugars into acid. This acid then erodes the tooth causing a cavity. Sealants in children can reduce the risk of decay by almost 80 percent. Even if a small cavity is covered up by the sealant, the sealant will still keep the cavity from spreading and protect the tooth from further cavities. A study by the Centers For Disease Control And Prevention found that children ages 6-11 without sealants have almost 3 times more cavities than children who do have sealants.
When Should Children Get Sealants?
Sealant should be put on permanent molars as soon as they come in, before decay can set in. The first permanent molars come in between the ages of 5 and 7 with the second set come in between 11 and 14 years of age. Some dentists might even recommend putting sealants on baby teeth as well to help prevent baby teeth from decaying and falling out too early.
On average, sealants will last up to ten years and are routinely checked for wear and tear at dental check ups to ensure that they are still properly bonded and protecting the molar from decay. If a sealant is showing chips or wear, it can easily be repaired or replaced.
The Process Of Applying Sealants
The first step in applying a sealant is to thoroughly clean and dry the teeth. An acidic gel is then applied to roughen up the surface of the teeth in order to help the sealant bond to the tooth. After rinsing and drying the teeth once more, the sealant is painted onto the chewing surface of the molar covering it's natural pits and fissures. A blue curing light is used to aid in the hardening process.
Henderson Sealants For Children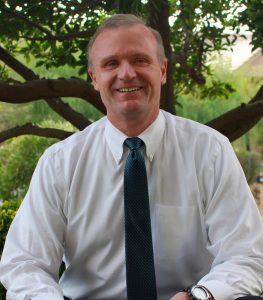 Dr. Barton Foutz of Foutz Family Dentistry has over 30 years of experience providing the Henderson and Las Vegas communities with superior dental care. Dr. Foutz can apply protective sealants to your child's molars quickly and painlessly. If you have a child between the ages of 6 and 14, contact Foutz Family Dentistry today at (702) 792-5929 for more information or to schedule an appointment today!
Dr. Barton H. Foutz, DDS
2510 Wigwam Parkway Suite 100 Henderson, NV 89074
(702) 792-5929