Gum disease is typically a result of not taking proper care of one's teeth – but as with most conditions of the body, it can be caused by a variety of seemingly irrelevant factors. Obesity, for instance, is in fact a major factor in the development of gum disease.
Research Shows a Worrying Correlation Between Diet and Periodontitis
A study from the Case Western Reserve University in Cleveland has shown that gum disease is more common in young adults who are also obese, suggesting a link between the two issues. According to the head researcher of the project, Mohammed Al-Zahrani, the correlation was found in a younger age group than is usually expected.
By analyzing 13,000 adults who had recently been to the dentist, they found that 14% of those suffered with periodontitis, and in the 18-24 age group, those who were obese were significantly more likely to suffer from the condition.
The correlation was so strong that the researchers found that gum disease is 75% higher among young people in that age group, signifying a potential problem with the average diet of young people.
Al-Zahrani says that research surrounding the dietary trends of people between the ages of 11 and 18 shows that young people are consuming less fruit and vegetables, which are necessary sources of vitamin C. There has also been a decrease in calcium consumption, which is essential for healthy teeth and gums.
A poor diet means that the teeth are negatively affected in two ways. First of all, teeth need all the nutrients they can get to stay strong and healthy.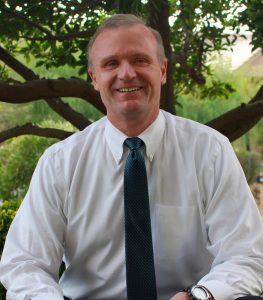 Secondly, when a person consumes a large amount of sugar and generally unhealthy foods, teeth will need further maintenance.
Unhealthy foods like potato chips, which leave small amounts of food stuck between the teeth, can trigger gum disease. For this reason, it's important to pay attention to your dental health.
For gum disease treatment and a high-quality dentistry experience in Nevada, you can count on Dr. Barton H. Foutz, DDS. To arrange your appointment today, visit us on Wigwam Parkway, or call today on (702) 792-5929.
Dr. Barton H. Foutz, DDS
2510 Wigwam Parkway Suite 100 Henderson, NV 89074
(702) 792-5929