Many people think that the best dental care comes from a dentist. This is half true.
To have the healthiest teeth and gums, we have to be a team. I'll do my part by providing exceptional dental care. But you have do to you part too.
Besides proper brushing and flossing, the best way to take care of your teeth at home is to eat a tooth-healthy diet.
Optimize Your Dental Care with These 3 Healthy Food Tips
To optimize your dental care, consider these three healthy food tips.
1. Limit the Sugar
The bacteria in your mouth break down sugars and create an acid. This acid eats away at the enamel, causing a cavity. Try to avoid candy, cakes, muffins, and breads. And brush right away when you do eat them.
Soda can be worse than candy. As we sip these beverages, our teeth are constantly bathed in sugar. The carbonation is also unhealthy. It weakens enamel, allowing it to breakdown faster.
2. Try to Avoid Chewy Foods
Chewy foods like candy and dried fruit stay on the tooth longer, allowing the bacteria and acid more opportunity to break down enamel. Another downside is that they are a strain on the jaw joints. This causes muscle fatigue and pain.
3. Eat Nutrient-Dense Foods
A diet rich in fresh fruits and vegetables is ideal. They contain many nutrients that your teeth need to stay healthy. And when you have strong teeth they won't be as susceptible when you have a sweet treat.
Getting Healthy Teeth Starts At Home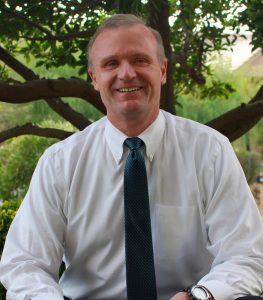 My patients and I work together to ensure they continue to have healthy teeth and gums. I do my part by providing quality, in-office dental care, like regular cleanings and exams. My patients do their part with proper homecare and a teeth-healthy diet.
If you want to keep your teeth healthy and strong, try to eat less sugar and more nutrient-dense foods. Doing so will be a key factor in keeping your teeth for a lifetime.
What can you do to protect your teeth? Contact my office to schedule an exam. I'll explain what it takes to get the healthiest smile ever.
Dr. Barton H. Foutz, DDS
2510 Wigwam Parkway Suite 100 Henderson, NV 89074
(702) 792-5929