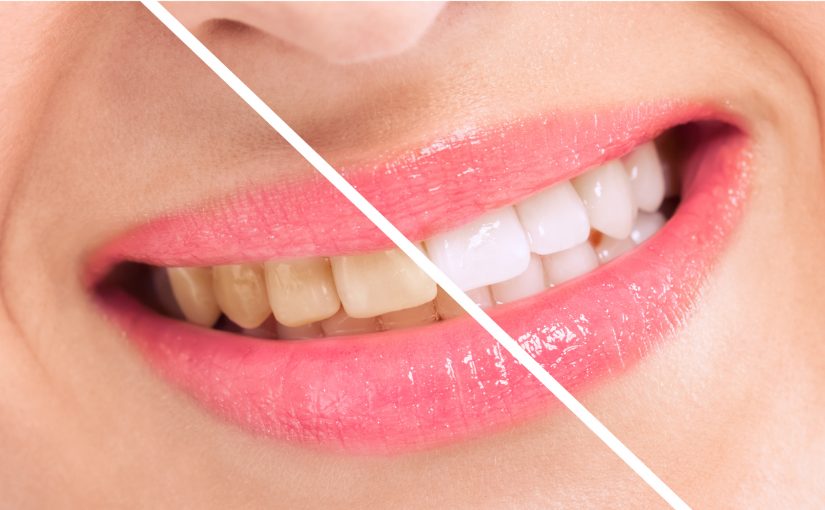 Bright, white sparkling teeth can transform the smile of any person bringing a renewed sense of confidence. As such, teeth whitening has become an extremely popular cosmetic dental procedure because it is non-invasive, effective and delivers brilliant results. Teeth whitening treatments use products containing varying amounts of peroxide ingredients to bleach the enamel of your teeth making them whiter. Treatments are available at different concentrations of peroxide allowing you to find the treatment you need. If your smile has dulled because of the shade of your teeth, there are several teeth whitening options available to help brighten your face.
In-Office Teeth Whitening
One of the safest methods for effective teeth whitening is through in-office treatments at your dentist's office. Treatments are performed by trained dentist staff and customized to your individual needs. In-office whitening is fast, effective and delivers the best results by it is a more expensive option that other treatment methods. The higher price tag reflects the effectiveness of the treatment along with providing quicker results that will last longer.
At Foutz Family Dentistry, we feature Opalescence Boost PF, a whitening process using a high-concentration peroxide get that absorbs quickly and thoroughly to whiten teeth from the inside out. With customized formulas combined with a whitening gel that contains potassium nitrate and fluoride, you will protect the health of your teeth while enjoying teeth that are up to five shades whiter. In just two or three treatments, each lasting about an hour, our Opalescence Boost PF teeth whitening treatment will help you smile bigger and brighter.
At-Home Whitening
For a professional, but more affordable whitening treatment, your dentist can provide you with a high quality take home option. Your take home kit will be comprised of whitening product and custom-fitted mouth trays that allow you to control your whitening process. Whitening products are formulated a lower peroxide concentration than that of an in-office treatment but are still very effective. Trays can be worn overnight or in intervals throughout the day and typically provide results within a couple of weeks.
Foutz Family Dentistry is happy to offer an at-home option for our Opalescence whitening process. Patients will be provided with custom mouth trays along with the gel formulation needed to meet their desired results.
Combination Method Of In-Office And At Home Whitening
Many dental offices, including Foutz Family Dentistry, will offer you the option of a combined whitening method. This combination procedure allows you to jumpstart your results though one or two in-office treatments and then finish the process through at-home whitening trays. This provides you with quicker results, but maximized duration.
Whitening Strips, Toothpastes, And Products
You will find that the toothpaste aisle at any store is saturated with whitening products. From whitening strips to toothpastes, mouthwashes and even chewing gum, teeth whitening products are available to meet high demand. Of any store bought product, whitening strips appear to be the most effective although they will take considerably longer than any professional treatment you receive from your dentist. Many of the other whitening products will remove surface stains, but do little in terms of true whitening.
To schedule an appointment for Henderson teeth whitening at Foutz Family Dentistry, call (702) 792-5929 today.
Dr. Barton H. Foutz, DDS
2510 Wigwam Parkway Suite 100 Henderson, NV 89074
(702) 792-5929