Maintaining healthy teeth and gums requires a commitment to regular dental checkups. Brushing and flossing on a daily basis do not cancel out the importance of seeing your dentist every six months. During a dental checkup, your dentist and dental hygienist are able to check the overall condition of your teeth and gums, catching potential problems before they become worse.
Poor dental health has been linked with other serious conditions such as heart disease, lung disease, and respiratory infections among others. Bacteria found in your mouth can be breathed in or can enter your bloodstream affecting the overall health of your body. At Foutz Family Dentistry, we are committed to monitoring your oral health to ensure that your teeth and gums remain in the best condition helping to avoid other serious physical conditions.
Dental cleanings and examinations are typically recommended every 6 months, although for some patients a shorter period of time may be recommended. During a routine dental visit, Dr. Foutz and his team of oral hygienists will perform a visual inspection, periodontal probe and take digital x-rays along with a thorough dental cleaning.
Reasons For A Routine Dental Checkup
Disease Prevention – Staying consistent with dental visits allows Dr. Foutz to catch diseases or dental problems in the early stages, saving you from costly and more complicated procedures. During a dental examination, your teeth are thoroughly inspected for signs of periodontal, or gum, disease, vitamin deficiencies, oral cancer, cavities, plaque and tartar. Dr. Foutz and his knowledgeable team are highly trained to recognize signs of dental diseases making it possible to catch any
Encourage Healthy Habits – During a dental cleaning and examination, dentists and hygienists alike are able to identify habits that might be negatively affecting your oral health. Damage to your teeth and gums can be cause by smoking, nail biting, teeth grinding, diet and even brushing habits. A dental checkup also is an ideal time to introduce healthy habits that will better benefit your teeth and gums. Your hygienist will likely recommend methods or habits that will help improve the condition of your teeth. Going to your dentist appointment every six months will help keep you accountable for staying consistent with proper brushing, flossing and avoidance of bad habits.
Dental Cleaning–No one has perfect dental home care, which makes regular dental cleanings essential for maintaining dental health. Our hygienists at Foutz Family Dentistry will carefully remove plaque and tartar buildup that was not removed with regular brushing or flossing. Removal of plaque and tartar during a cleaning is one of the most effective way to prevent gum disease and improve bad breath.
Head And Neck Examination – During a routine dental visit, Dr. Foutz also performs an examination of your head and neck checking lymph nodes and jawlines for any abnormalities. Dr. Foutz is able to identify swelling, lumps and other abnormalities that could be signs of a serious health issues allowing you to seek treatment before it can get worse.
Henderson Dental Examinations and Cleanings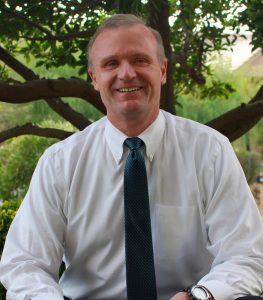 Dr. Barton H. Foutz, DDS strongly encourages patients to remain consistent with dental appointments every six months. Through routine dentist appointments, you will better be able to maintain the condition of your teeth and oral health. Contact our office today to schedule your routine dental examination.
Dr. Barton H. Foutz, DDS
2510 Wigwam Parkway Suite 100 Henderson, NV 89074
(702) 792-5929