According to the Internet, you can find an at-home, DIY solution to just about every problem. People use these remedies for beautiful skin, improved health, and even whiter teeth.
But what many people don't know is that DIY teeth whitening can actually do more harm than good.
Why You Should Avoid These 3 DIY Teeth Whitening Remedies
These are three of the most popular DIY whitening remedies.
1. Baking Soda and Other Scrubs
Baking soda can actually brighten the teeth up quite a bit. The problem, though, is that it is very abrasive. The abrasive powder scrubs off surface stains. Other scrubs, like activated charcoal, work the same way.
The issue with these scrubs is that the abrasiveness can damage tooth enamel. Over time, the use of these scrubs thins enamel and causes sensitivity.
2. Spices Like Turmeric
Some people use spices – turmeric especially – to whiten their teeth. Though using a spice that stains the skin seems counterintuitive, many people swear by it.
Turmeric is an astringent and abrasive, which is why it can sometimes brighten teeth. However, both the astringent and abrasive qualities can damage the enamel.
3. Over-the-Counter Whitening Products
The over-the-counter whitening industry is a multi-billion dollar industry. Every year, people try whitening toothpastes, strips, trays, and paint-on bleach.
The problem with these products is that they often don't work very well, especially for people who want quick results. Another problem is that many of them burn the gums and make the teeth extremely sensitive.
Professional Teeth Whitening: The Safest Way to Whiten Your Teeth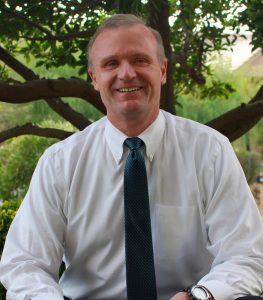 Learning that at-home treatments aren't very safe or effective can be discouraging. Thankfully, you can obtain beautiful results from my individualized bleaching treatment plans. When patients see me for bleaching, they can try prescription bleach with custom bleach trays that they use at home. Or, they can opt for in-office bleaching. Whatever choice they make, they can be sure that professional bleaching offers the safest, most effective solution for teeth whitening.
If you're ready for a safe, fast, and effective way to whiten your teeth, give me a call. We'll get you scheduled for a consultation to discuss which of my bleaching options are best for you.
Dr. Barton H. Foutz, DDS
2510 Wigwam Parkway Suite 100 Henderson, NV 89074
(702) 792-5929