We all want beautiful, brilliantly-white teeth. They make us look great and feel confident, which is exactly why so many people invest in teeth whitening systems.
According to NBC News, in just one year,consumers spent over $1.4 billion on over-the-counter bleaching systems.
With so many people investing in these products, they must be a good idea, right?
4 Reasons to Avoid Over-the-Counter Teeth Whitening Systems
There are at least four reasons to avoid store-bought bleaching systems.
1. Gum Sensitivity
Store-bought bleaching systems don't provide you with a safe way to apply the bleach, like custom-fit bleach trays. With a bulky tray, the bleach nearly always ends up oozing onto the gum tissue. If it's not removed, the gums can get burned.
2. Tooth Sensitivity
Many people think they can wear the trays for hours at a time, and for many days in a row. The result is often major sensitivity.
3. Increased Chance of Progressive Decay
People often start bleaching without having a dental examination first. If this is the case, they may not be aware of dental issues that they may have, like dental decay. Bleaching while you have decay could lead to increased sensitivity and even causing the decay to progress faster.
4. Oral Infections
Constantly burning the soft tissues of the mouth with dental bleach has the potential to lead to serious infections. You can prevent this by coming into our office for a professional and safe application of the bleach.
When you get your teeth bleached in our office, you will receive:
The Safest Whitening Solution: Contact Your Dentist If You Want Whiter Teeth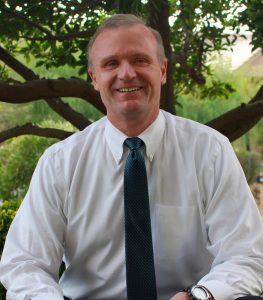 As dental professionals, we know which teeth whitening products are the best and the safest. These are the products we use in our office. And they're used only after extensive research and training. If you want a beautiful white smile, don't try to do it alone. Team up with your professional dental team for a beautiful, healthy smile.
Contact us for more information about our professional teeth whitening system. It's the safest, most effective way to get a brilliantly white smile.
Dr. Barton H. Foutz, DDS
2510 Wigwam Parkway Suite 100 Henderson, NV 89074
(702) 792-5929