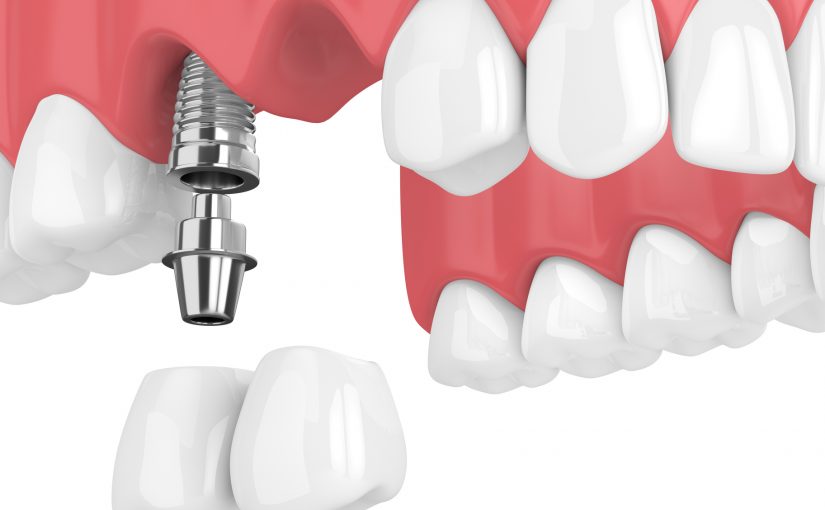 Dental implants are one of the most sought after options for tooth replacement. With a number of advantages, dental implants provide a long lasting solution for replacing missing teeth. Among the advantages of dental implants is how easy it is to care for them and maintain dental hygiene. This however does not mean that they cannot be damaged or will not be affected by other oral problems. Certain conditions can put your implants in danger of early failure, but if these conditions are prevented with proper care or treated quickly with effective care, your investment in implants can last for a very long time.
Mouth Problems That Can Cause Implant Failure
Poor Oral Health: A common misconception is that dental implants do not require regular brushing or flossing, however that is far from the truth. Failing to take proper care of your teeth, can affect your implants, your gums and even your overall health. Poor health and poor overall health can prevent implants from properly integrating.
Gum Disease: Even with implants, plaque can build up on the surface of the tooth leading to a bacterial infection of the gums, also known as periodontal disease. For people with implants, a form of gum disease known as peri-implantitis can occur. In peri-implantitis the gum tissue surrounding and supporting the implant become infected, weakened and can cause bone loss and implant failure. Be careful to maintain a proper oral hygiene routine with twice daily brushing and daily flossing.
Teeth Grinding: Teeth grinding or a habit of clenching teeth, known as bruxism, can also lead to implant failure. Teeth grinding often happen involuntarily as a result stress, anxiety, anger, frustration or sleep apnea. It typically involves the unconscious and repeated clenching or grinding of teeth, or biting down hard even when not chewing. In natural teeth, teeth grinding can wear down tooth enamel and cause teeth to become flattened, fractured, chipped or even loose. In dental implants, teeth grinding can lead to bone loss weakening the support around the implant or could even cause the implant to break. Using a bite guard while sleeping is one of the most effective ways to buffer the damaging force from repeated grinding.
Preventing Implant Failure
Dental implants are long lasting, but not indestructible. Committing to thorough brushing and flossing will prevent the accumulation of food particles, plaque and bacteria. Proper oral hygiene along with bi-annual dental cleanings and exams will help to keep your implants in the best condition. At a cleaning or checkup, your dentist will be able to identify potential problems including signs of peri-implantitis or bruxism and get your started on treating the problem before it can cause implant damage or failure. At Foutz Family Dentistry, we offer comprehensive dental cleanings for dental implants along with providing the high quality care needed to extend the life of your investment.
For more information about ways to extend the life of your dental implants or to schedule a cleaning, call our office today at (702) 792-5929.
Dr. Barton H. Foutz, DDS
2510 Wigwam Parkway Suite 100 Henderson, NV 89074
(702) 792-5929